Are you looking to upgrade your mobile device? Look no further than the iPhone XS! With its advanced features and sleek design, the iPhone XS is one of the most popular smartphones on the market. From its long-lasting battery life to its powerful processor and camera, this phone has everything you need for a seamless mobile experience. With this in mind, let's take a look at how to make the most out of selling your iPhone XS.1. Gather all the necessary documents and accessories. Make sure you have the original box, charger, and headphones that came with your iPhone XS. Also have a copy of the purchase receipt and proof of ownership ready.
2. Research the current market value of your device. Do some research online to determine the current market value of your iPhone XS and set a realistic selling price accordingly.
3. Clean your device thoroughly and make it look presentable for potential buyers. Make sure to wipe down the exterior, remove any dust or dirt from crevices, and check for any cosmetic damage that may need to be addressed before selling it.
4. Find a reliable place to list your device for sale. There are many websites and apps you can use to list and advertise your iPhone XS for sale, such as eBay, Craigslist, or LetGo. Consider all of them carefully before selecting which one is right for you.
5. Knowing how to properly package your device is important when shipping it out to a buyer. Invest in quality packing materials such as bubble wrap or foam padding to protect your device during transit and make sure it arrives in good condition at its destination.
6. Once you've received payment from the buyer, promptly ship out their purchase and provide them with tracking information so they can monitor its progress until delivery is complete
Preparing Your iPhone XS for Sale
Before you list your iPhone XS for sale, it's important to make sure it looks its best and is free from any data that you don't want to be shared. To get your iPhone ready for sale, follow these steps:
1. Back up your data: Before you do anything else, make sure you back up all of your data, including photos, contacts and other personal information. This can be done by either syncing with iTunes or iCloud, both of which are secure methods of transferring all of your data.
2. Reset the device: Once the back-up is complete, reset the device to factory settings to ensure that no personal information is left on the device. This can be done in settings under "Reset" or "Erase All Content and Settings".
3. Clean the device: Now that the device is clean and reset, it's time to give it a thorough cleaning! Start by using a microfiber cloth to wipe away any fingerprints or smudges from the screen and body of the phone. Then use an electronics cleaner or a damp cloth with water to give it a more thorough cleaning.
4. Price your iPhone: Now that your iPhone is ready for sale, it's time to decide how much you should list it for. Research similar devices on sites like eBay and Craigslist to get an idea of what other people are selling their iPhones for so you can set an appropriate price point for yours.
5. List your phone: Once you've decided on a price point, list your phone on a website like eBay or Craigslist so potential buyers can find it easily and contact you if they're interested in purchasing it!
Deciding Where to Sell Your iPhone XS
If you're looking to upgrade your iPhone XS, you might be considering selling it. Selling your old device is a great way to get some extra money for your new phone. But deciding where to sell can be tricky. Here are some tips to help you decide the best place for you to sell your iPhone XS.
The first thing to consider when deciding where to sell your iPhone XS is the type of sale you want. Do you want a quick, easy sale or do you want the most money possible? If speed is more important than getting top dollar, then selling directly through Apple or a third-party service like Gazelle might be the best option for you. Both of these options offer quick and easy sales with minimal hassle and no need to negotiate prices.
On the other hand, if getting the most money is more important, then selling on eBay or Craigslist might be better options. Both of these platforms allow users to list their devices at whatever price they want and then buyers can bid on them or make offers. This gives sellers more control over how much they make from the sale but also requires more effort as they need to list their device, answer questions from potential buyers, and negotiate prices.
Finally, if you're looking for an even easier sale but still want good money for your device, then selling through a local buyback service could be a great option. Companies like EcoATM and eRecyclingCorps will purchase used devices directly from customers and offer competitive prices with no hassle or negotiation required.
No matter which option you choose, it's important to remember that selling your old device can help offset the cost of upgrading and give you some extra cash in your pocket at the same time!
Listing Your iPhone XS for Sale
If you're looking to maximize your return when selling an iPhone XS, it is important to properly list the device. Whether you choose to sell it through an online marketplace or a local classifieds website, taking the time to craft a thorough and accurate listing can help you get the best price for your phone. Here are some tips for creating an effective listing:
Describe the condition of your phone accurately. Be sure to include whether it has any cosmetic damage or scratches, and if any of the buttons or ports are malfunctioning. Also include information about any protective cases that come with the phone.
Be sure to mention if the phone is unlocked, meaning it can be used on any carrier network. It can help increase the value of your device if you include this information.
Include all original accessories in your listing. This includes charging cables, wall adapters, headphones, and other items that came in the box when you purchased the device.
Provide potential buyers with as much information as possible. Be sure to include details about storage capacity and color options so they have a clear idea of what they will be purchasing.
Finally, make sure you clearly indicate whether or not you are including a warranty in your listing. If you are not offering a warranty, this should be noted prominently in your description so there is no confusion when buyers contact you about purchasing your iPhone XS.
Taking Photos of Your iPhone XS
Capturing amazing photos with the iPhone XS is easy and fun. The device offers a wide range of features that make taking great photos a breeze. With the dual-lens camera system, you can capture stunning images with depth and clarity. The 12MP wide-angle lens and 12MP telephoto lens let you zoom in on distant subjects without compromising image quality. You can also take advantage of the optical image stabilization to reduce motion blur and get sharper photos in low light conditions. Plus, the advanced TrueDepth camera system lets you take portrait mode shots with dramatic studio lighting effects.
Sharing Photos of Your iPhone XS
Once you've taken some amazing photos with your iPhone XS, it's time to share them with the world! With iCloud Photo Library, you can store all your pictures in one central place, so all your devices have access to them. You can also easily share your images with friends and family via text message or social media platforms like Facebook and Instagram. Plus, if you're looking for extra security when sharing images, Apple's Messages app provides end-to-end encryption for added peace of mind.
Setting a Fair Price for Your iPhone XS
When it comes to selling your iPhone XS, you want to make sure you get a fair price for it. You don't want to be taken advantage of by buyers who will try to lowball you. Here are some tips on how to set a fair price for your phone.
First, consider the condition of your phone and whether any repairs are needed. If you have had any major repairs done, such as a cracked screen or water damage, then you need to factor that into the price. You also need to consider if any of the features are not working properly or if there is any cosmetic damage such as dents or scratches.
Second, look at other listings on sites like eBay or Craigslist and compare them with your own phone. This will help you determine what kind of price people are asking for similar models. Be sure to factor in the condition of their phones when comparing prices so that you get an accurate comparison.
Third, research the market and see what other models with similar features are selling for. This will help you figure out how much people are willing to pay for phones like yours and give you an idea of what kind of price range is reasonable.
Finally, be realistic when setting your price and keep in mind that buyers may try to negotiate with you. Set a fair starting point so that both parties can come away feeling satisfied with the deal. Once you've decided on a price, be sure to advertise it clearly so potential buyers know exactly what they're getting.
Setting a fair price for your iPhone XS doesn't have to be difficult. With some research and careful consideration of all factors involved, you can make sure that both parties walk away happy with their purchase!
Negotiating the Best Price for Your iPhone XS
Negotiating the best price for your new iPhone XS can be a daunting task, especially if you're new to the process. It's important to remember that you have more power than you may think when it comes to getting the best deal. Knowing what to look for and how to negotiate can make all the difference in getting a great price on your new phone.
First, research the current market prices of your desired model. This will give you an idea of a reasonable range so that when negotiating, you'll know what's fair and what's not. Then, start looking around at different retailers to compare prices and see if they're willing to match or beat competitors' offers. Don't forget to ask about any sales or discounts they may be offering as well.
Once you've narrowed down your choices, it's time to start negotiating. Be prepared with all of the relevant information about your desired model and any deals that other retailers are offering. If a store is giving away free accessories or offering a discount, mention this and see if they're willing to match it or come close. Many retailers will be willing to negotiate on price if they think it'll help them make the sale.
If you've done your research and are still not able to get the best deal, consider trading in an old phone for an additional discount on the new one. Depending on the age and condition of your device, some stores may offer up to $450 off of certain models as part of their trade-in program.
Finally, don't forget about haggling with online retailers such as Amazon or eBay – it may take some extra effort but can often result in significant savings if done correctly. You could also consider taking advantage of available financing options from certain stores or services such as Apple Card Monthly Installments which allows customers to pay for their iPhone XS over time with low interest rates and no fees or penalties for early repayment.
Negotiating for the best price doesn't have to be intimidating – with a bit of research and preparation, you can get yourself a great deal on your new iPhone XS!
Shipping Your iPhone XS Safely and Securely
When shipping an expensive item like an iPhone XS, it is important to take the necessary steps to ensure its safety and security. You want to make sure your shipment arrives in one piece, without any damage. Here are some tips for shipping your iPhone XS safely and securely.
First and foremost, you should always use a reliable shipping company. Research different companies and compare prices and services. Choose one that offers tracking information so you can monitor your shipment's progress along the way. It is also important to purchase insurance on your package in case something unexpected happens during transit.
Next, make sure you package the iPhone properly. Wrap the device securely in bubble wrap or other cushioning material for extra protection during transit. Place the wrapped phone inside a sturdy box with plenty of packing material around it for further cushioning against bumps and drops. Lastly, seal all openings with strong packaging tape to prevent any moisture from getting inside the box.
Finally, be sure to include a return address on the package so it can be returned to you if it gets lost or damaged in transit. Also include a note inside detailing who sent the package and where it is going in case there are any delivery issues that need addressing. Following these simple steps will help ensure your iPhone XS arrives safely at its destination!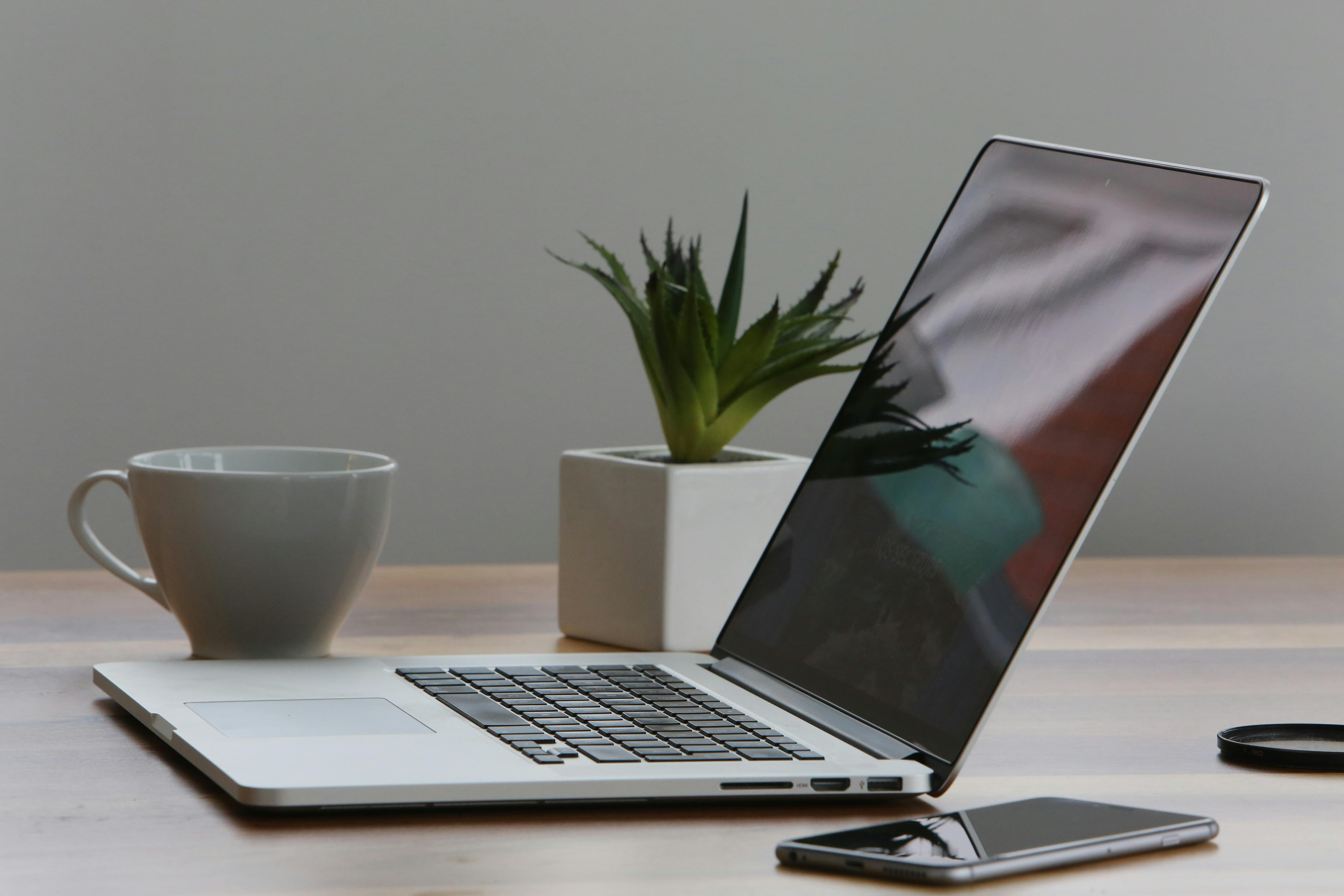 Conclusion
Selling the iPhone XS is a great opportunity for businesses. With the high-end technology and advanced features, it provides an attractive option for customers who want the latest technology and features. Additionally, with its strong customer base and loyal following, Apple products are often an easy sell. By understanding the target market, offering competitive prices and incentives, having a knowledgeable sales team, and creating an attractive display, businesses can maximize their sales of the iPhone XS.
As consumers continue to demand more from their devices, businesses must strive to stay ahead of the competition by offering the latest products in order to remain successful. The iPhone XS is a great device that will appeal to many customers looking for an upgrade or a new device all together. By understanding the target market and taking advantage of the benefits this phone provides, businesses can make selling this device easier than ever before.