Are you looking to sell your iPhone 8? If so, you're in the right place. This guide will provide you with information on how to get the most out of selling your iPhone 8. We'll cover topics such as researching market value, preparing your device for sale, and finding potential buyers. By the end, you'll have a good understanding of how to maximize the value of your iPhone 8 and ensure a successful sale. Let's get started!1. Research the current market value of an iPhone 8. Knowing the current market value of an iPhone 8 will help you decide a fair price to list it for sale.
2. Clean and inspect the device for any damages or defects that may need to be disclosed when selling the phone.
3. Choose a platform to sell your iPhone 8 on, such as a website, online marketplace, or classifieds site.
4. Create a listing for your device including all relevant information such as specs, condition, and accompanying accessories (if any).
5. Respond quickly to potential buyers who reach out for further information or inquiries about the device.
6. Agree on a payment method with the buyer and provide them with additional details if needed such as tracking numbers, delivery times, etc.
7. Package your iPhone 8 securely and ship it out once payment is received from the buyer.
Research the Market for Selling an iPhone 8
When it comes to selling an iPhone 8, researching the market is essential. Knowing what other sellers are doing and what prices they are offering can help you price your phone competitively and maximize your profits. There are a few places to start when researching the market: online marketplaces, classifieds websites, and specialized retailers.
Online marketplaces like eBay, Craigslist, and Facebook Marketplace are great places to research the market for used iPhones. These sites often offer a variety of devices in different conditions at different prices. You can check out what others are selling their phones for and adjust your price accordingly.
Classifieds websites such as OLX and Quikr also offer a range of iPhones at various prices. These sites usually feature local listings from people who are looking to sell their phones quickly. This is a great way to research the market as you can see what prices people in your area are asking for their used iPhones.
Specialized retailers such as Gazelle or Swappa also offer great resources for researching the market for used iPhones. These companies specialize in buying used devices from customers and reselling them at competitive prices. You can often find great deals on these sites and get an idea of how much buyers are willing to pay for an iPhone 8.
In conclusion, researching the market before selling an iPhone 8 is important if you want to maximize your profits. Online marketplaces, classifieds websites, and specialized retailers all offer great resources for researching the current market conditions and pricing of used iPhones. With some careful research, you can be sure that you will get top dollar when selling your device!
Price Your iPhone 8
Are you looking to get the best value for your iPhone 8? Pricing the right way can help you maximize the return you get when selling your device. Here are some helpful tips to keep in mind when pricing your iPhone 8:
First, be sure to research the current market value of your device. Check online sites such as eBay, Amazon, and Craigslist to get a better understanding of what people are currently paying for similar models. This will give you a good sense of where to start when pricing your device.
Next, consider the condition of your device. If it is in excellent condition with no physical damage, you can expect a higher return than if it has signs of wear and tear. Make sure to specify the condition of your device in any listings or ads that you post.
Finally, be flexible with pricing. Consider offering discounts if someone is willing to purchase multiple devices or if they pay in cash versus using a credit card or other payment method. Being open-minded about potential deals can help you move inventory quickly and get a better return on investment.
By following these tips, pricing your iPhone 8 should be a breeze! Be sure to take time researching market values and considering any special offers that may come up before committing to a price point. With some thoughtful research and flexibility, you can maximize the amount of money you receive for your device!
Prepare Your iPhone 8 for Sale
Before you put your iPhone 8 on the market, there are some steps you should take to make sure it's ready to be sold. To get the most value out of your device, make sure that it looks clean and is in good working condition. Here's how to prepare your iPhone 8 for sale:
Back Up Your Data: Before you do anything else, make sure to back up all of your data. This includes photos, videos, contacts, music, and more. You can back up your data by connecting your iPhone 8 to iTunes or iCloud.
Unlock Your Device: If you purchased your device from a carrier, it may be locked to that network. Make sure you unlock it before you sell it so the buyer can use their own network provider. You can contact your carrier directly for instructions on how to unlock the device.
Reset Your Device: Resetting the device will erase all of its content and settings so that it's completely clean when you sell it. To reset an iPhone 8, go to Settings > General > Reset > Erase All Content and Settings and follow the instructions on screen.
Clean Your Device: Before you put your iPhone 8 on the market, give it a good cleaning with a soft cloth or cotton swab dipped in rubbing alcohol or diluted vinegar solution. This will help make it look as good as new when potential buyers inspect it.
Inspect Your Device: Take a few minutes to inspect your device before you sell it. Make sure everything is in working order and there are no visible signs of damage such as cracked screens or broken buttons. If there are any issues with the device, make sure to disclose them before selling so buyers know what they're getting into.
Design
The iPhone 8 has a sleek, modern design with an all-glass body. It features an advanced Retina HD display that is bright and vibrant, as well as a powerful A11 Bionic chip to power the device. The phone is also water resistant and dustproof, giving you peace of mind when using it in any environment. Additionally, it comes in a variety of colors to suit your style.
Performance
The performance of the iPhone 8 is top notch. With its A11 Bionic chip, you can expect smooth, lag-free performance throughout your day. The device also offers great battery life to keep you going throughout the day without having to worry about charging too often. Additionally, the phone comes with plenty of storage options so you can have plenty of room for all your photos, videos, music and more.
Camera
The camera on the iPhone 8 is one of its most impressive features. It features a 12MP rear camera and 7MP front camera that take stunning photos and videos with their advanced optics. You'll also be able to take advantage of 4K video recording capabilities so you can capture moments in high resolution. Plus, Portrait mode will help you take amazing photos with blurred backgrounds.
Software
The iPhone 8 runs on iOS 11 which brings many new features to the device. You'll be able to take advantage of improved Siri integration for hands-free commands and more natural conversations with Apple's voice assistant. Additionally, there are plenty of new apps available for download so you can customize your experience even further.
Security
The iPhone 8 comes with advanced security features such as Touch ID and Face ID which make it easy to unlock your device while keeping it secure at the same time. Additionally, there is an option for two-factor authentication which adds an extra layer of security when accessing certain apps or services online.
Negotiate with Buyers of Your iPhone 8
When you're looking to sell your iPhone 8, it pays to negotiate. After all, you want to get the best possible price for it and you don't want to be taken advantage of. Here are some tips and tricks to help ensure that your negotiation goes smoothly.
First, do your research. Take some time to find out what other people have been selling their iPhones for in the past few months. Use sites like eBay or Craigslist, as well as any local Facebook groups or classifieds pages in your area. This will help you get a sense of what the going rate is for the device and give you an idea of what kind of offers you might receive.
Next, be prepared to negotiate. Have a few ideas in mind about how much you'd like to sell your iPhone 8 for and be ready to make a counter offer if necessary. It helps if you can provide evidence of why your price is fair, such as recent sales prices for similar devices or testimonials from people who have purchased from you in the past.
Finally, be patient but firm during negotiations. You don't want to appear desperate or too eager to make a deal, so take your time and don't rush into anything without thinking it through properly first. Don't let buyers push you around either – be confident that you have a good product and that they should pay a fair price for it.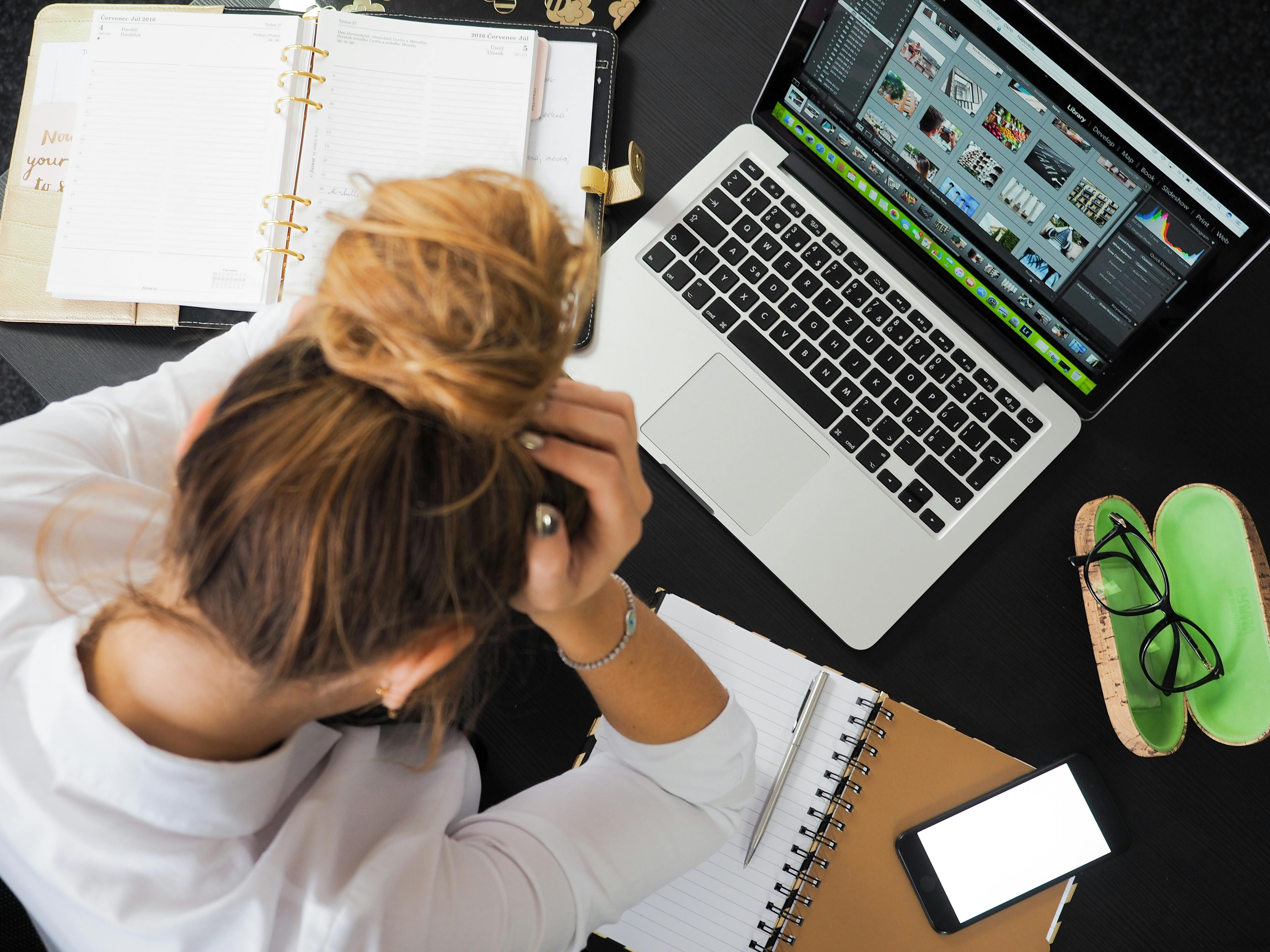 Conclusion
Selling an iPhone 8 can be a daunting task, but with the right approach and the right tools, you can make it a successful venture. Start by researching the market and understanding both your target audience and the current trends in technology. Establish a pricing strategy and create a promotional plan to reach potential customers. Finally, use social media and other digital marketing outlets to increase visibility and reach a wider audience. With these steps, you will be well on your way to selling an iPhone 8 successfully.
By taking into consideration the various factors involved in selling an iPhone 8, you can ensure that your venture will be profitable and successful. With the tips outlined in this article, you should have all the information required to make informed decisions about pricing, advertising, and promotional strategies. Good luck!