If your vibrator isn't working as it should, you may be able to fix it yourself. In this guide, we'll walk you through the steps to diagnose and repair the issue with your vibrator. With a few simple tools and a bit of patience, you can get your vibrator back in working order. Let's get started!1. Begin by turning off the vibrator and removing it from its power source.
2. Inspect the vibrator for any visible signs of damage, such as exposed wires or loose components.
3. If you notice any damage, do not attempt to fix it yourself; instead, take the device to a qualified technician.
4. Check all wiring connections and ensure they are properly connected.
5. Test the vibrator to make sure it is still working properly by turning it on and off several times. If it does not turn on, check that the batteries are correctly installed and that they have enough power to operate the vibrator.
6. If the batteries are correctly inserted but still do not work, replace them with new ones of the same type and size as those originally used in the device.
7. Once you have ensured that all components are properly connected and in working order, reassemble the vibrator and test it again by turning it on and off several times to make sure that it is working properly.
Troubleshooting Common Vibrator Problems
Vibrators are a great way to add extra pleasure to your sex life, but sometimes they can be a bit temperamental. If you're having trouble getting your vibrator to work properly, here are some troubleshooting tips to help you get it up and running again.
Check the Batteries
If your vibrator isn't working, the first thing you should do is check the batteries. Most vibrators require two or three AAA or AA batteries, and if one or more of them is dead, it won't work. Replacing all of the batteries is usually the quickest and easiest way to fix the problem.
Clean It Regularly
It's important to keep your vibrator clean and free from dirt and dust. If you don't clean it regularly, dust and debris can build up in the mechanism and interfere with its performance. Use warm water and a mild soap or toy cleaner to keep your vibrator in tip-top shape.
Check for Loose Parts
Sometimes, small parts can come loose inside the vibrator, causing it to malfunction. Take out the batteries and gently shake the device to see if any parts rattle around inside. If so, try tightening them up with a small screwdriver (if possible).
Replace Worn-Out Parts
Over time, certain components of your vibraor may become worn out or broken due to regular use. If this happens, you may need to replace them so that your device will work properly again. Check with the manufacturer for replacement parts that are compatible with your model of vibrator.
Check If the Batteries Are Dead
If you have a device that requires batteries and it is not working properly, it could be a sign that the batteries are dead. The best way to check if the batteries are dead is to remove them from the device and test them with your multimeter. A multimeter is an electrical testing tool that can measure electrical current, resistance, and voltage. It will indicate if the battery has any charge left or if it is completely drained.
If your device uses rechargeable batteries, you can also try recharging them and then testing them again with your multimeter. If the battery has no charge left even after recharging, this could be an indication that it is bad or needs to be replaced.
If you do not have access to a multimeter, there are other ways to check if your batteries are dead. If they are alkaline or lithium-ion elements, you can usually tell they are dead by their weight; if they feel lighter than usual or have a rattling sound when shaken, this could indicate that they lack charge. You can also test with a voltmeter; if the battery has no voltage left then it has likely died completely and needs to be replaced.
In conclusion, when checking for dead batteries in any device it is important to first use a multimeter or voltmeter as these tools will accurately tell you how much charge your battery currently holds. If there is no power in the battery after testing then it should be replaced as soon as possible in order to ensure proper function of your device.
Check If the Vibrator Is Switched On
It is important to check if the vibrator is switched on before starting any machinery. This is because the vibrator helps to reduce vibration, which in turn reduces noise and improves efficiency. It also helps to reduce wear and tear on the machinery components. The vibrator should be switched on before starting any machinery and checked periodically throughout operation. It should also be checked after any repairs or maintenance that has been done.
In order to check if the vibrator is switched on, firstly check that it is plugged into a power source. Then, turn the power switch on and observe if the vibrator is running correctly. If there are no vibrations or abnormal sounds coming from the motor then it may need to be serviced or repaired. Once it has been checked and confirmed that it is running correctly then the machine can be started safely and efficiently.
It is important to ensure that the vibrator is switched on as this will help to reduce vibration, noise and improve efficiency of operation. It can also help to extend the life of your machinery by reducing wear and tear on its components. Therefore, it should always be checked before starting any machinery and monitored periodically throughout operation for optimal performance.
Cleaning Your Vibrator
Cleaning your vibrator is essential for maintaining good hygiene and prolonging the lifespan of your device. It's also important to make sure that you are using a safe and effective cleaning solution to keep your vibrator clean and germ-free. Here are some tips for how to clean your vibrator properly:
1. Wash with warm water and soap
Wash the outside of your vibrator with warm water and soap before each use. Be sure to use a gentle soap that won't damage the material of your vibrator, such as a mild dishwashing liquid or a specially-formulated sex toy cleaner. Avoid using harsh soaps or products that contain alcohol, as these can cause irritation or damage to the material of your device.
2. Use an antibacterial wipe
After washing the outside of your vibrator, you can use an antibacterial wipe to disinfect it before and after each use. Be sure to follow the instructions on the package carefully when using any type of disinfectant or cleaning solution on your device, as some products may not be safe for all types of materials.
3. Rinse thoroughly with warm water
Once you have finished cleaning with soap and disinfectant, be sure to rinse off any residue with warm water. This will help ensure that no traces of soap or other cleaning solutions remain on the surface of your vibrator, which could cause irritation if left behind.
4. Pat dry with a soft cloth
When you're done rinsing, carefully pat dry your vibrator with a soft cloth or towel before storing it away in its original packaging or storage case. This will help prevent moisture from building up inside the device, which could lead to bacteria growth over time if not properly dried out between uses.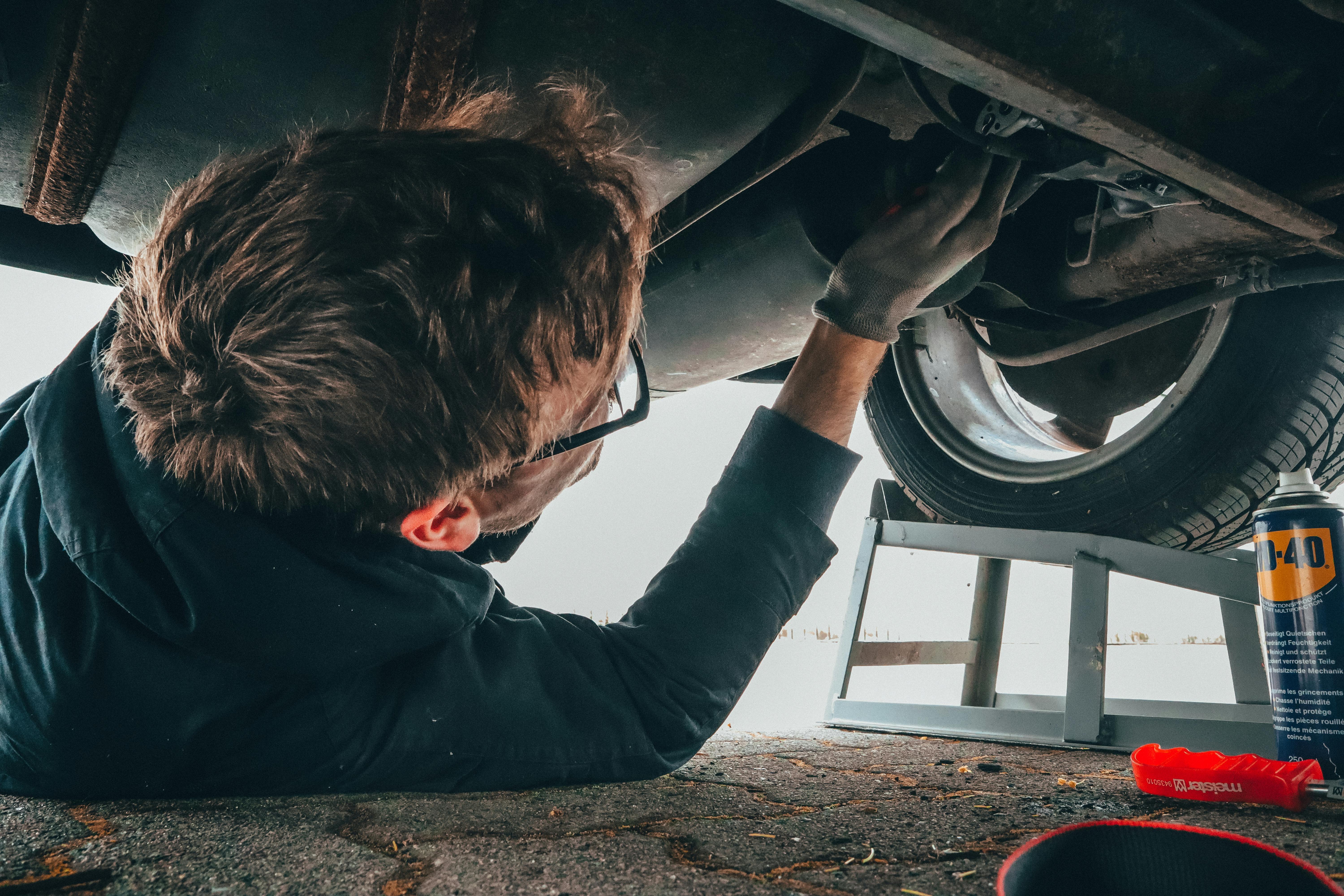 Replacing the Batteries
Replacing the batteries in your electronic device can be a tricky task. You need to make sure that you have the correct type of battery for your device and that you use them properly. The good news is that it is not too difficult to replace the batteries in most electronic devices.
The first step in replacing the batteries is to identify which type of battery your device requires. Different types of devices use different types of batteries, so it's important to know which type your device needs. Once you know what kind of battery you need, you can purchase them from a store or online.
The next step is to remove the old batteries from the device. Be sure to do this safely and carefully, as some devices may have delicate components that could be damaged if handled improperly. Once the old batteries are removed, you can now install the new ones. Make sure they are installed correctly and securely; otherwise, your device may not work properly.
Finally, check that all connections are secure and that everything is working properly before using your device again. Replacing the batteries may seem intimidating at first, but it doesn't have to be difficult or time-consuming if you follow these simple steps. With just a little bit of care and attention, you can easily replace the batteries in most electronic devices without any problems.
Replacing a Faulty Motor
Replacing a faulty motor can be a daunting task. Before beginning the replacement process, you should make sure that you have the correct part and tools for the job. You will also need to ensure that you are taking all necessary safety precautions to avoid any accidents or injuries. Once you have all of the necessary components and safety measures in place, it is time to begin the replacement process.
Start by disconnecting the power source from the motor. This can be done by unplugging the cord or turning off any power switch associated with it. Next, remove any screws or bolts that are holding the motor in place, as well as any other components that may be attached to it. Carefully remove the faulty motor and take it away from the area in which you are working.
Once you have removed the old motor, begin installing your new one. Start by attaching any components that were previously attached to the old motor, such as mounting brackets or electrical connections. Then attach your new motor to its mountings and secure it with screws or bolts as needed. After this is done, reconnect all electrical connections to ensure everything is properly connected before moving on to testing your new motor.
Finally, test your new motor by turning on power and ensuring that everything is running correctly and efficiently before using it for its intended purpose. If all goes well and your new motor works as expected, then congratulations! You have successfully replaced a faulty motor without any issues or complications!
Checking for Loose Connections
It is important to inspect all connections in an electrical system periodically to ensure proper operation. Checking for loose connections is a simple but important task that should be done on a regular basis.
A loose connection can cause arcing, overheating, or even fire. It is essential to keep all connections tight and secure. To check for loose connections, a visual inspection should be performed to identify any signs of corrosion or wear and tear. In addition, it is recommended to use a voltage tester or multimeter to measure the voltage at different points in the circuit as this can help detect any stray electricity that could indicate a loose connection.
If any loose connections are found, it is important to take the necessary steps to address them. This may include tightening the connection with an appropriate tool or replacing the entire connection if necessary. When working with electrical systems, it is always important to take safety precautions such as wearing protective gloves and glasses and ensuring that all power sources are off before attempting any repairs.
By regularly checking for loose connections in an electrical system, one can help ensure safe operation and reduce the risk of potential hazards such as fire or shock.
Conclusion
If your vibrator is not working, the best thing to do is to take it to a professional for a thorough inspection. Your vibrator may need repairs or replacement parts. If you do not have access to a qualified technician, you can purchase replacement parts online. However, if you choose this option, make sure that you are purchasing from a reputable source. You should also be aware of the product's warranty and return policy. Once your vibrator has been fixed, be sure to read the instructions carefully and follow them closely in order to ensure the proper functioning of your device.
In conclusion, if your vibrator is not working properly, it may require some repairs or replacement parts. Taking it to a qualified technician will likely result in the most efficient and successful repair job. Additionally, be sure to read and follow all product instructions closely in order to keep it working properly for years to come.